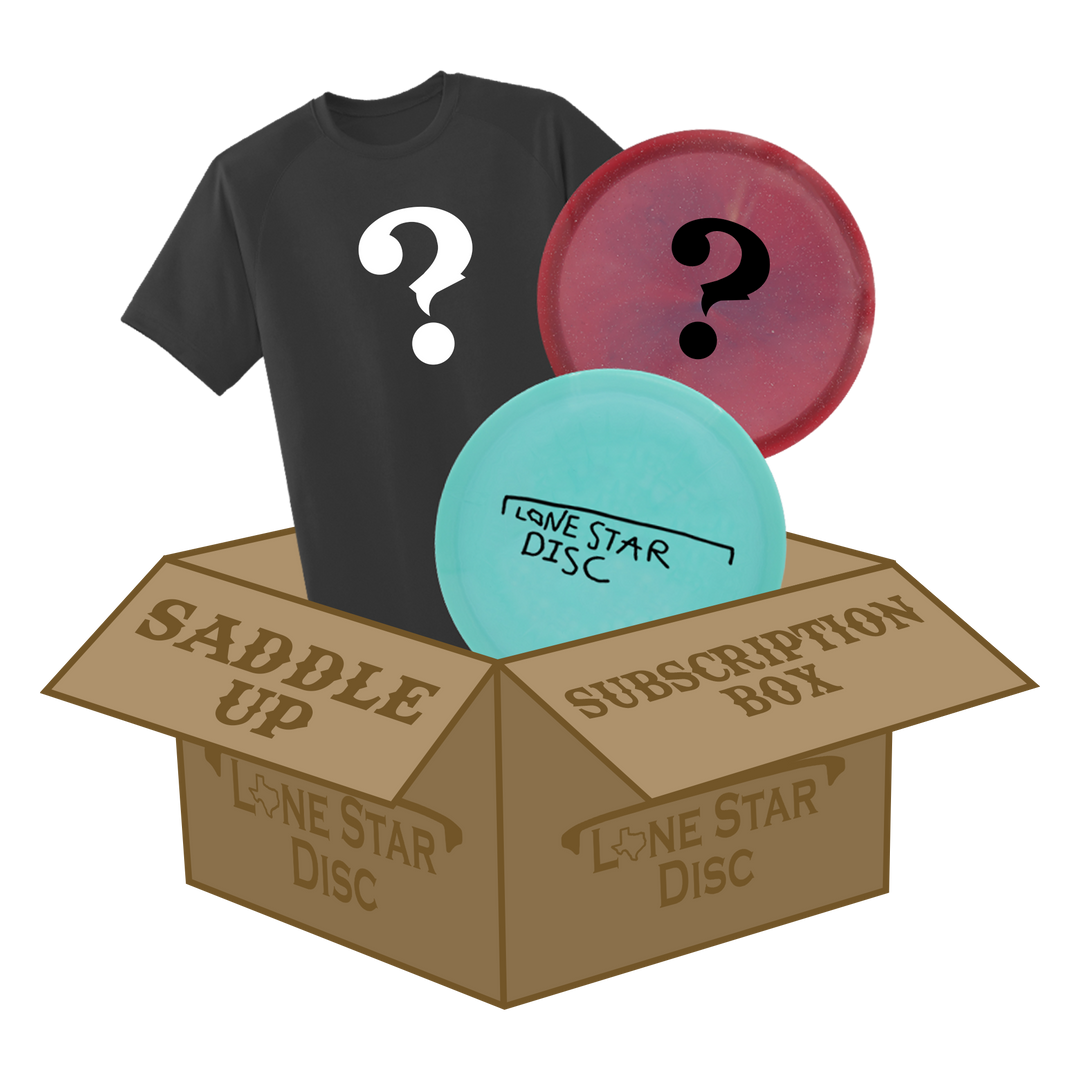 Saddle Up Subscription Box - Founder's Edition
The Saddle Up Subscription Box will feature a monthly rotation of contents, including a Founder's Disc with an exclusive stamp, a Premium Swag Item, and much more!

"This is going to be the best Subscription Box anyone has ever bought."
- Terry Dillard, President of Lone Star Disc
Our First Saddle Up box will ship out on January 15th, 2024 and will include a Prototype Wrangler, our newest mold!
In stock, ready to ship

Inventory on the way