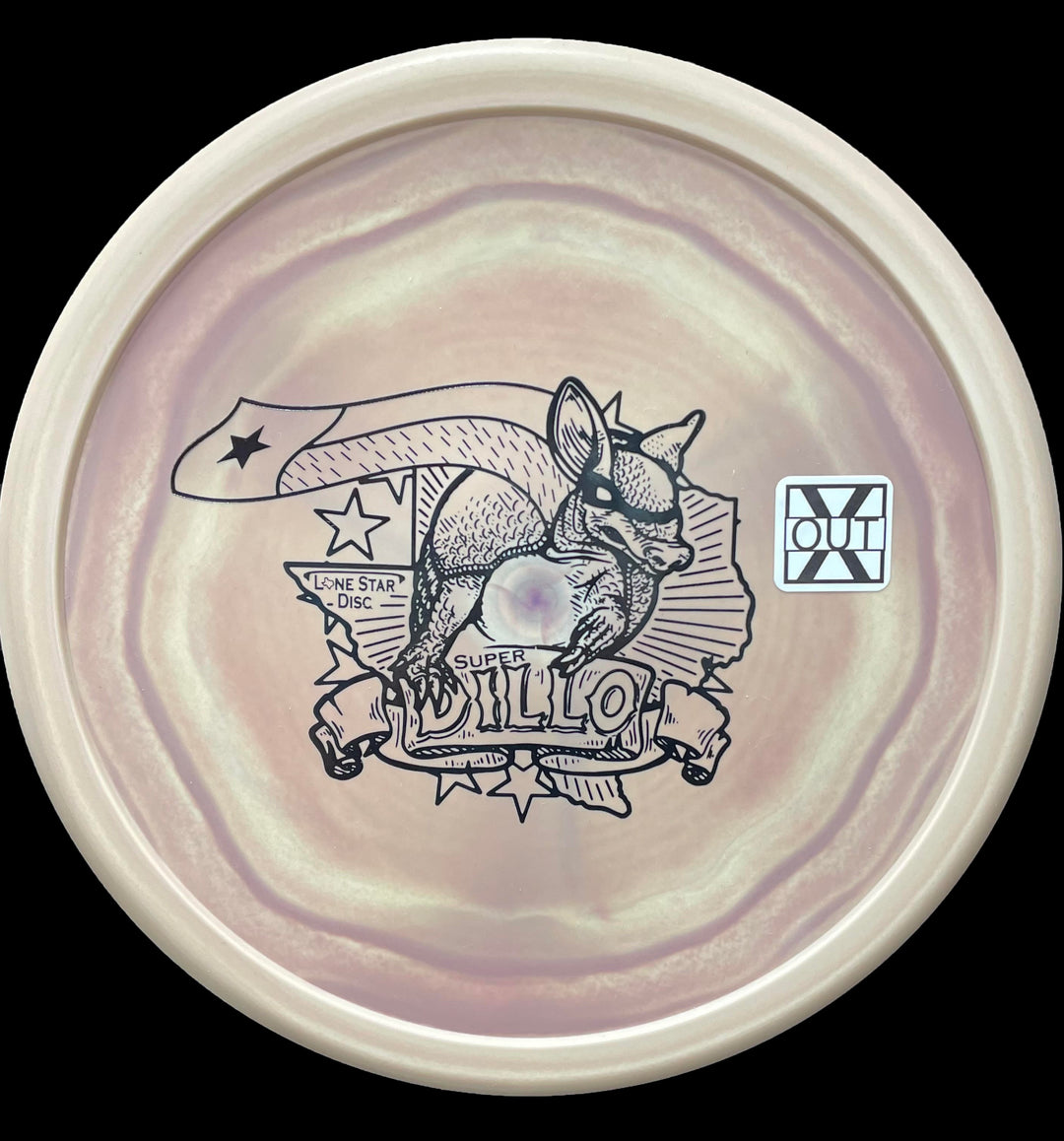 Super Dillo X-Out
Regular price
$18.99
Sale price
$9.75
Save $9.24
/
SOLD AS IS, NO COLOR OR WEIGHT OPTIONS AVAILABLE.

X-Outs are those who depart from our usual or accepted standards.
These discs will have slight stamp dropout, no stamp at all, or other deformities in the plastic that will not affect flight.
Armadillos are characterized by their armored shell and long, sharp claws for digging into the ground.
This oversized Putt and Approach disc holds true to its namesake with its blunt nosed rim and raised shoulder.

Flight Numbers
1 / 4 / -3 / 1


PICTURES ARE NOT REPRESENTATIVE OF THE DISC YOU WILL RECEIVE, IT IS SIMPLY AN IMAGE PLACEHOLDER.
In stock, ready to ship

Inventory on the way